Fire Pits
- Will never rust, crack or fade.
- Beauty and strength of granite.
- 100% Recycled
A Revolutionary Process

All Encore Stone Products are made from 100 percent recycled post-industrial discards from local countertop manufacturers, keeping tons of material out of landfills.
What's even more revolutionary is the process allows us to create more improved products. For instance, our company's recycled granite is four times stronger than traditional concrete, making it more durable and long lasting, and our outdoor pavers do not fade.
Photo Gallery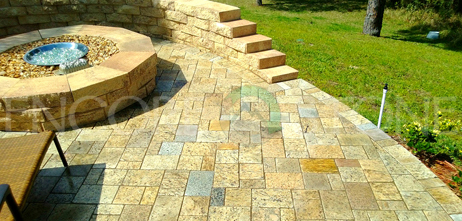 Click a thumbnail below to see more.